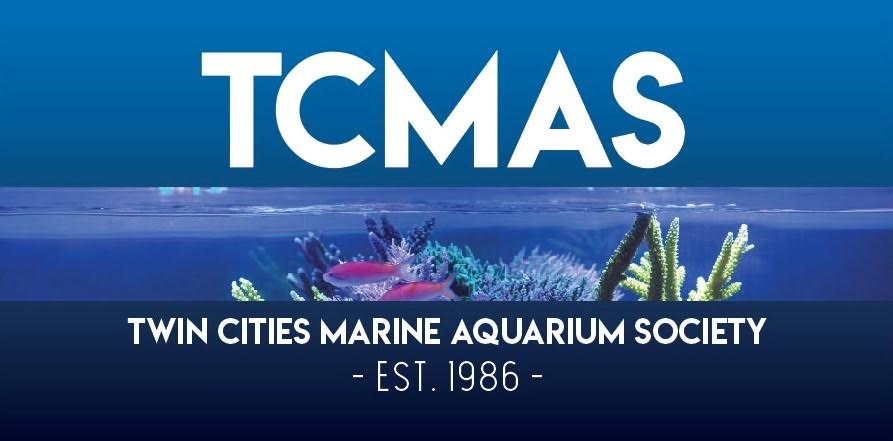 We are a non-profit organization here to help you learn and enjoy the hobby.
Wide Expertise ~
There is
no cost to join
simply register on our online forum!
Our club is made of individuals throughout the Minneapolis/St. Paul metro and surrounding state who are interested in salt water aquariums! There is a wide range of expertise among our members and sponsors. From novice to nationally recognized aquarists who are wealth of information.
Events/Workshops ~
There is a variety of events that we host, some are a staple while others rotate around.
Expos
: In the spring and fall are our hugely popular TCMAS Expos and open to the public. Presents a great opportunity to see vendors of coral and equipment from across the U.S. This is also a popular time to trade between members or sell your own.
Workshops
: Anything from making filter socks and fish food to fragging or photography lessons.
Tours: Behind the scenes tours of the Minnesota Zoo, Underwater Adventures are always fun.
Speakers
: Industry gurus and authors from around the country.
Business Meeting
: Annual business meeting each year, usually in October.
Meetings ~
Great way to get your
hands on knowledge
in how others run their systems! We often meet once or twice a month at local retail store or a member's home looking to show off what they have or get help and be social. Meetings are informal, vary on day and time, depending on the host's preference. Between the snacks or grilling out we take a few minutes to hear from our host, discuss any club topics, and have a brief Meet-and-Greet among the attendees.
Becoming a Member ~
Member
- Free, signed up on TCMAS.org.
Full Member
- Free, access to the very popular Classified, Frag it Forward, and the other Members Only Areas on our forum. This takes many of the fears with Craigslist or Facebook away for buyers and sellers. Must attend a TCMAS meeting or event (excluding Expos) and the status lasts twelve months.
Paid Full Member
- Same as a Full Member but you opt to pay the membership dues instead of coming to a meeting, details
HERE
.
Lifetime Member
- Reserved for those among us who've gone above and beyond, a club within itself you have access to the Lifetime Member forum. Those who host meetings in their homes, serve on committees, organize large scale group activities, or hold office on the Board of Directors are given this privilege. They no longer need to attend a meeting every 12 months to maintain an all access pass.
When the opportunity arises, volunteer!
The
Calendar
and
TCMAS Meetings & Events
is your source for all things going on. To cut down on spam we do not email about events, please continue to check these pages.
Please be sure to attend a meeting if you can and join in the best saltwater aquarium club anywhere, welcome to TCMAS!!!
Board of Directors ~
Email can be sent to the entire board by using bod@tcmas.org.
Event Committee ~
Email can be sent to the TCMAS Expo Committee by using expo@tcmas.org